Welcome to the Periland Agility website! Periland Agility hosts Dog Agility trials in Knoxville, Maryland, about 10 miles west of Frederick, sanctioned by Canine Performance Events and the North American Dog Agility Council.
Information about our location and nearby lodging can be found on our Trial Info page.
We hope you find the site helpful. If there is anything you can't find here, we would be happy to answer your questions. Contact Us is the page where you can send an e-mail and we will reply with all the information you need.
We are so proud of the wonderful team of dogs and handlers going to the 2019 NADAC Championships from Periland Agility!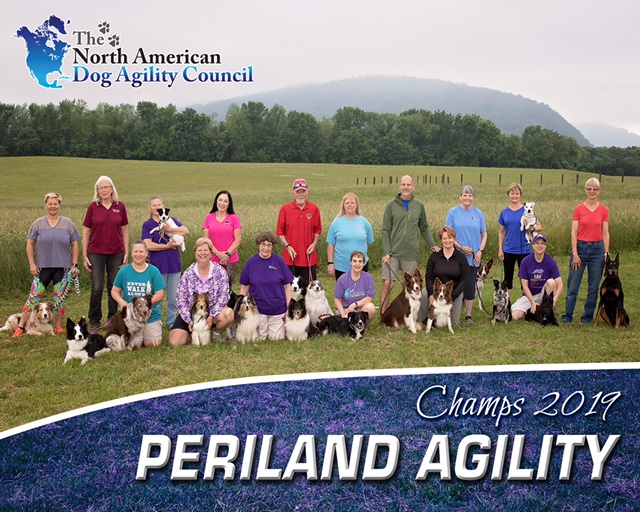 Here is what we have planned for the near future: